Being (at present) a random collection of long term to one show Tales' Treasures, the lovely and talented singers, dancers, actresses and any combination thereof who graced the stages with Dave deBard...and those he wish would!
If you can get to the Roanoke, Virginia area for a few hours or a day here's a sweet offer for you! Even if you can't stay beyond the initial photoshoot the next offer holds true...
If you are a lovely female performer or model ANYWHERE on this planet (or anywhere in the multiverse with internet!) or want to be definitely check into the MANY promotional and professional offers I have for you!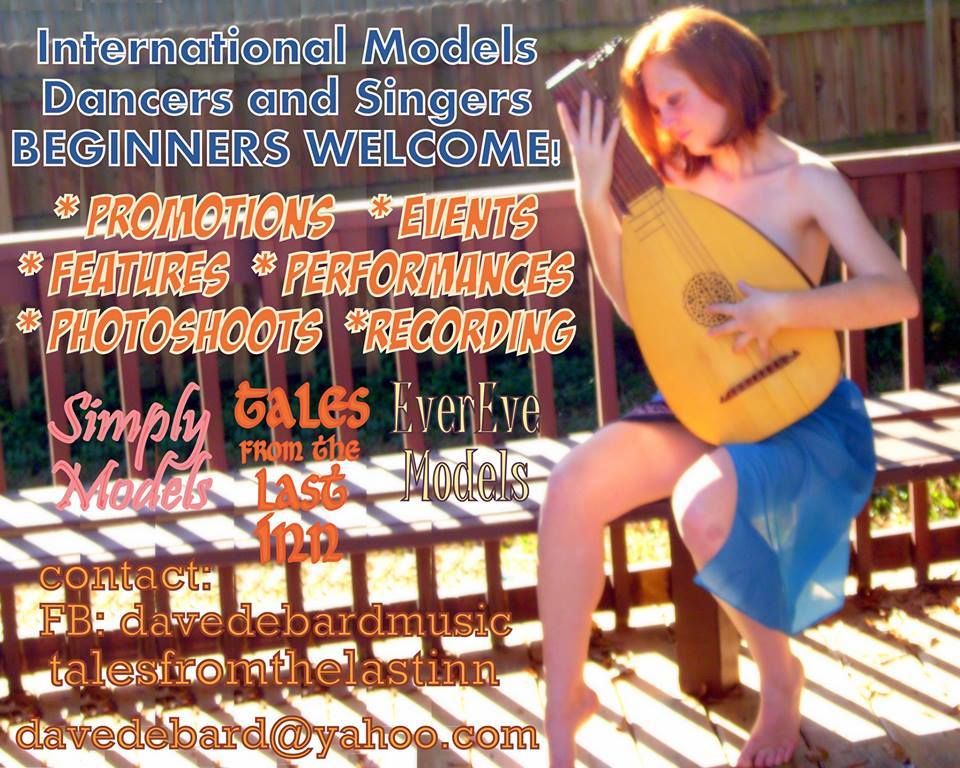 Below are first photoset then some show shots of the tremendously talented Treasures I have worked with in person or "through the portals", to all of whom I am eternally grateful for all their inspiration and motivation!