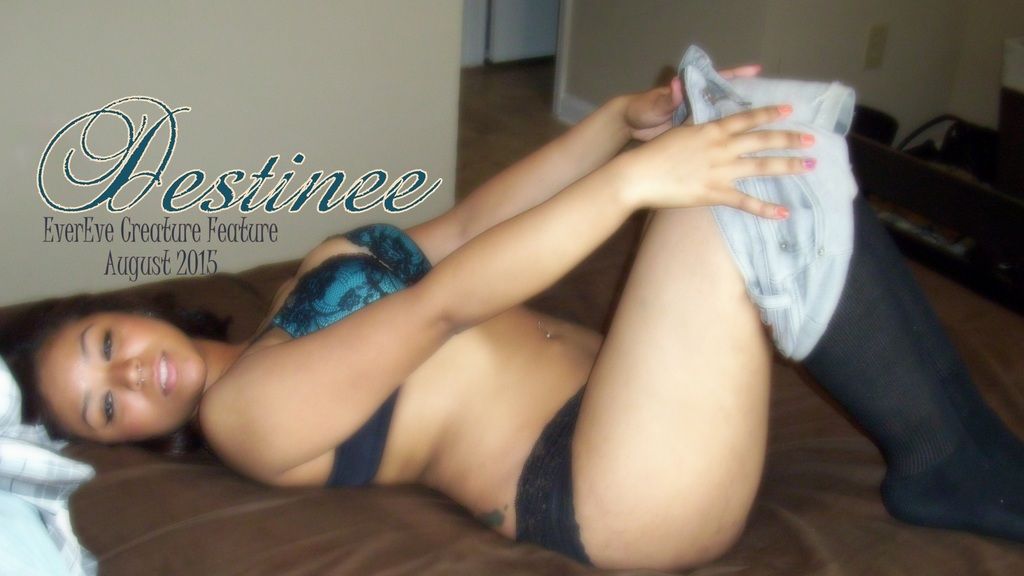 "Destinee", our EverEve Feature Creature for August 2015, marks one of many first time diversions in the over 20 year history of EverEve Models. First, "Destinee" is NOT this lovely lady's real name but a not even close approximation, so Googling her will do no good, except perhaps in the traditional sense!
"Danger" Dave met Desitinee while on the road (and no, he won't say where on the road) and, immediately taken by her immeasurable beauty and effervescent personality. She had no interest in the act but was intrigued by the prospect of modeling, hence her agreement to do this shoot…
…she was vibrant and vivacious on the shoot, a vision of perfection of the beginning model! But alas, as so many, she told Dave shortly after the shoot she would have to forgo her dreams of modeling for having far too many "real world" responsibilities.
While there are few "bikini, similar or less" shots of her Destinee has good reasons for her features, beyond being the ravishing beauty she is! She is primarily here to illustrate two things: EverEve Models accepts beautiful women of all ethnicities AND of MOST body types, up to and perhaps just a bit beyond enchanting Destinee's voluptuousness!
Destinee was so kind as to provide one of my favorite shoot concepts, the strip! The remainder of her feature folio will be as such, so enough of the commentary…enjoy the views of sweet Destinee, our EverEve Feature Creature for August 2015!