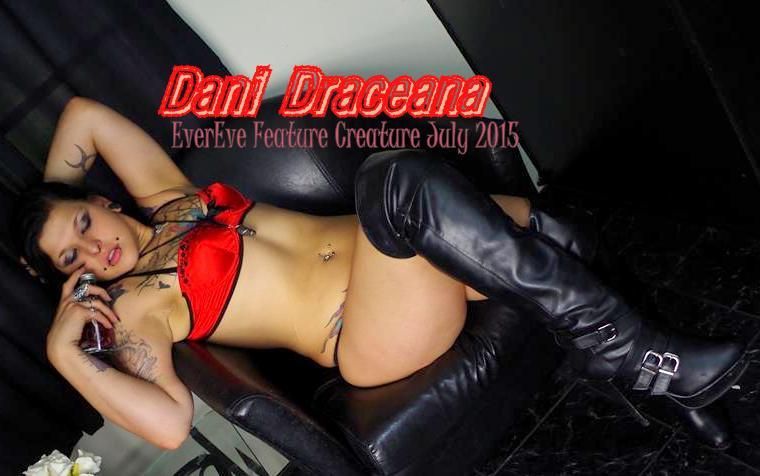 Dani Dracaena is a Dragoness. Dracaena is derived from the Romanized form of the Ancient Greek δράκαινα – drakaina, or "female dragon". The qualities attributed to a Dragoness she possesses in beautiful abundance. She is intensely intelligent, radiantly diverse and decidedly divergent. It should come as no, well little, surprise she works with reptiles and invertebrates professionally. She draws, paints, sculpts clay, practices ballet and belly dancing, GoGos with a group, creates costuming and is often researching countless topics.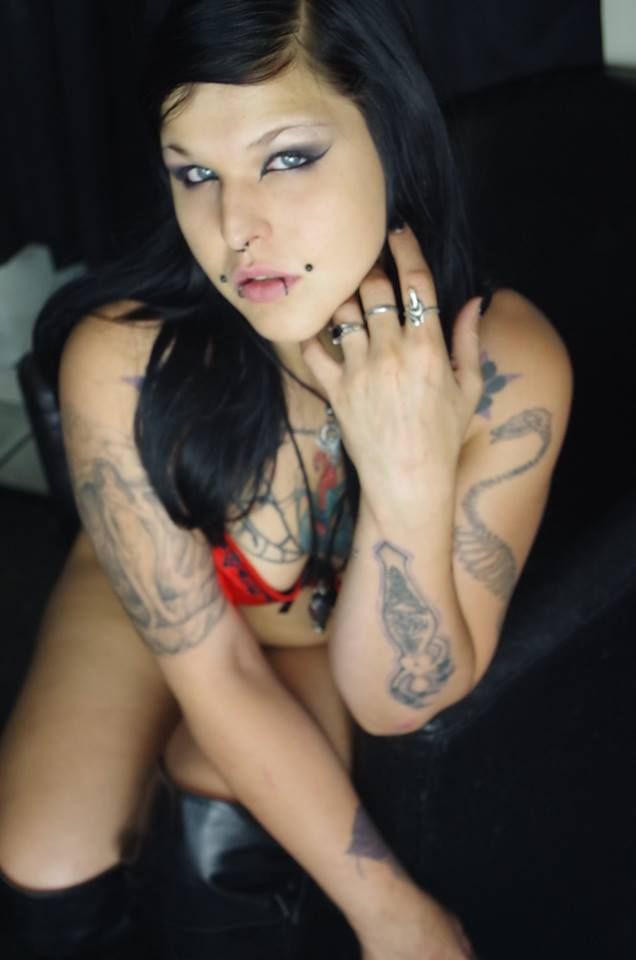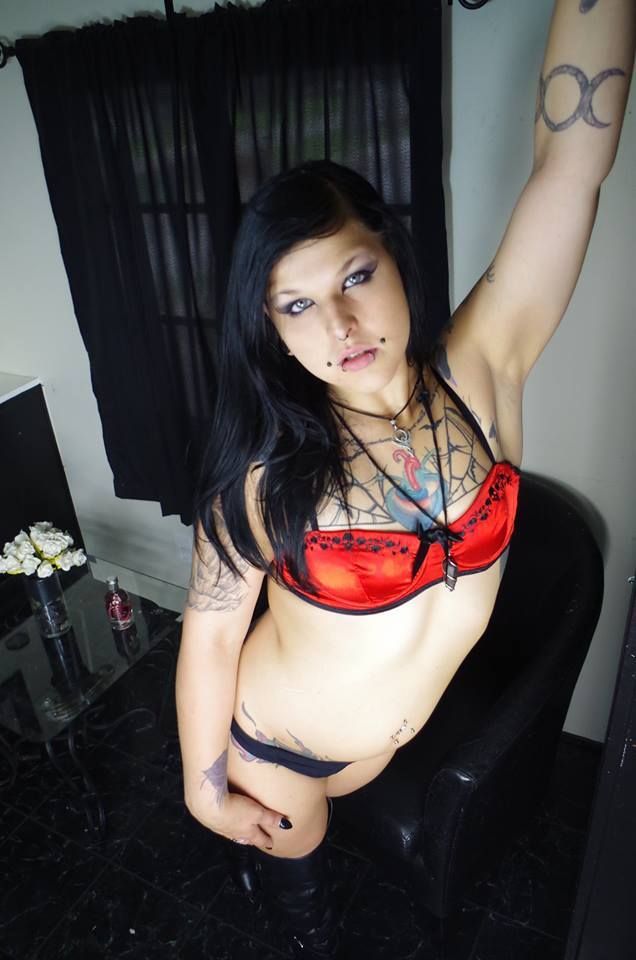 Of course first noticed is her tremendous attractiveness. The surreal corporeal magnificence of the Dragoness is overwhelming. A vision of fit size 3 36-24-36 perfection, her long, flowing jet hair; penetrating huge sapphire eyes and her delightfully full lips are dreams of a sculptor's perfection.
Dani dreamed of becoming a model from a young age and began at 14. She has a tremendous and tremendously diverse portfolio. She has been featured in Beautifully Inked and Zivity. She models for a local alternative and fetish shop, Noir Leather in Royal Oak, Michigan and she is the official model for Pets & Things Reptile Emporium in Utica.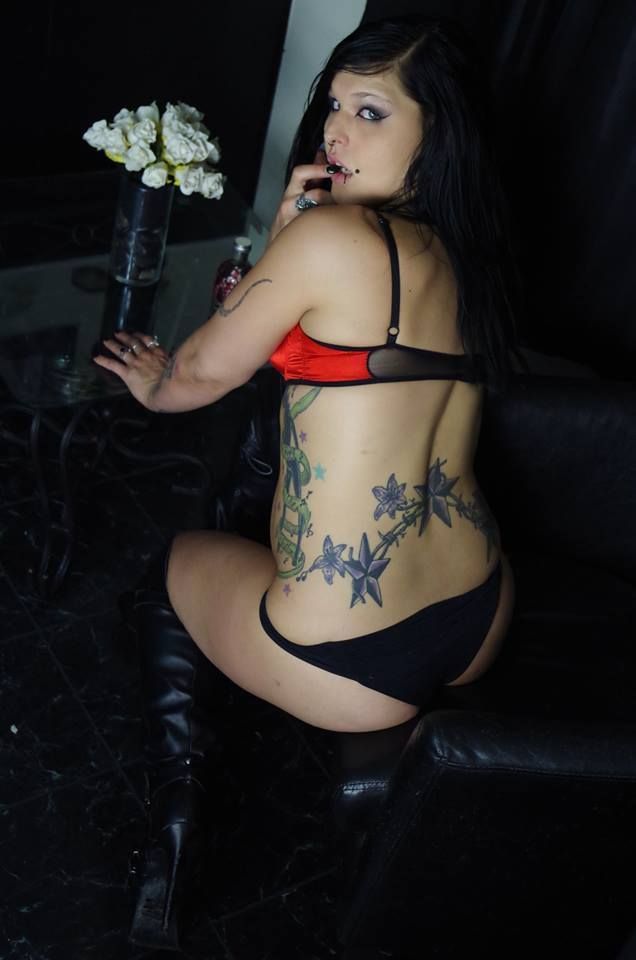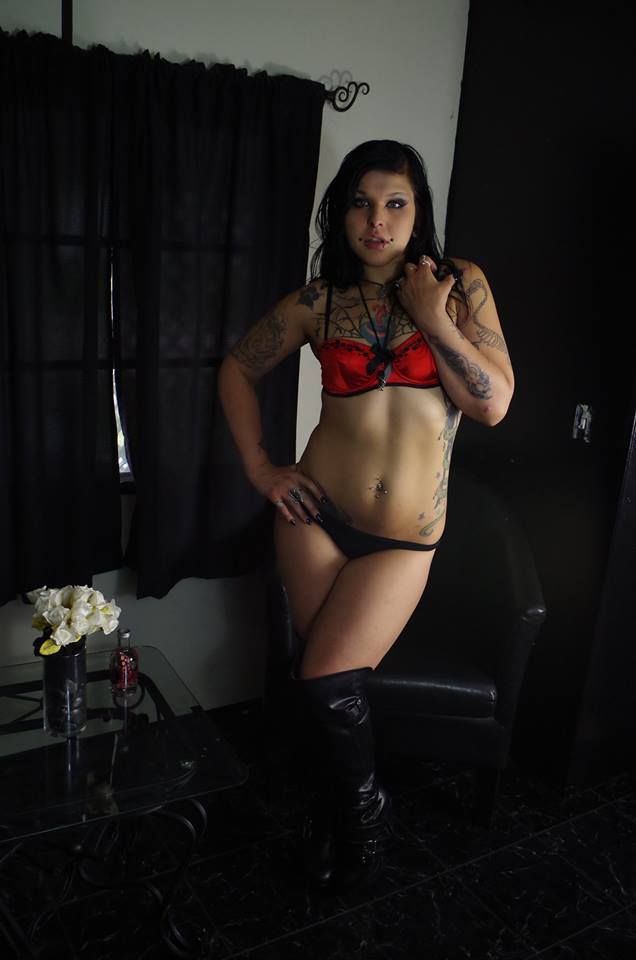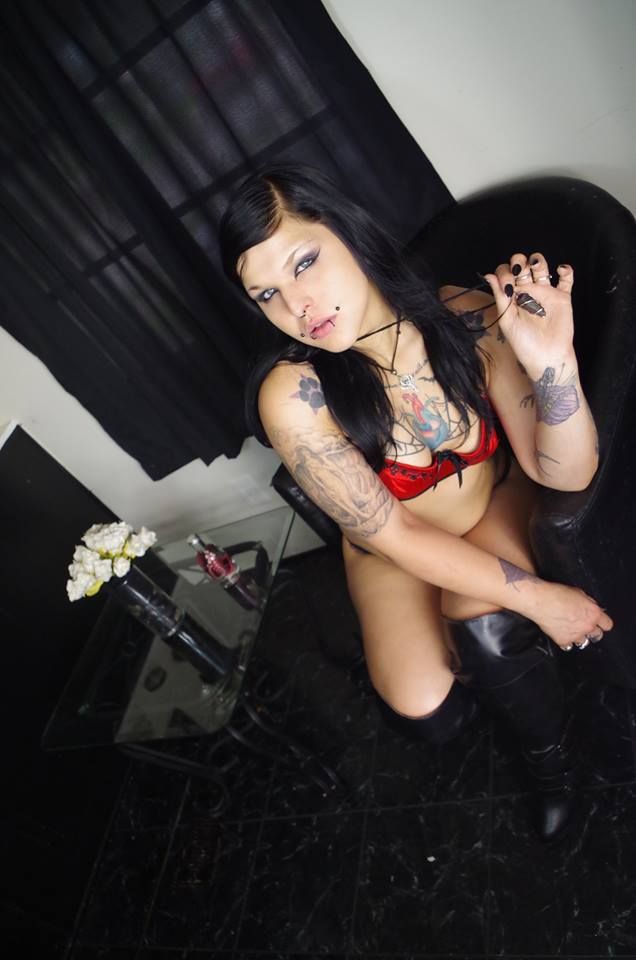 Dani will take on mainstream fashion and commercial work but her passion is in the artistic, alternative and avant-garde. She is experienced in virtually all styles of modeling and is comfortable with working up to implied nude. As such she stays very busy and must consider carefully any additional projects she takes on.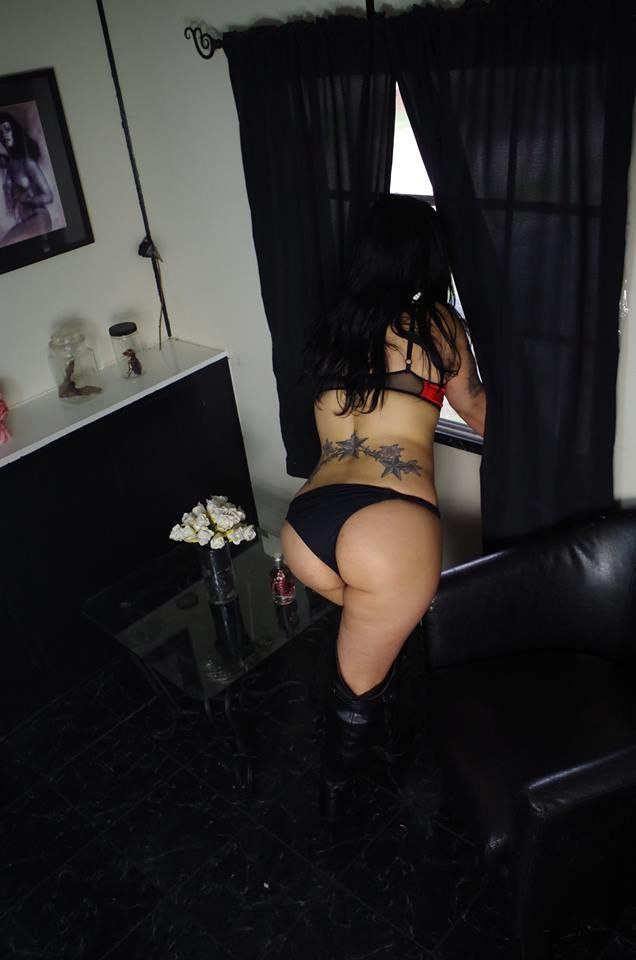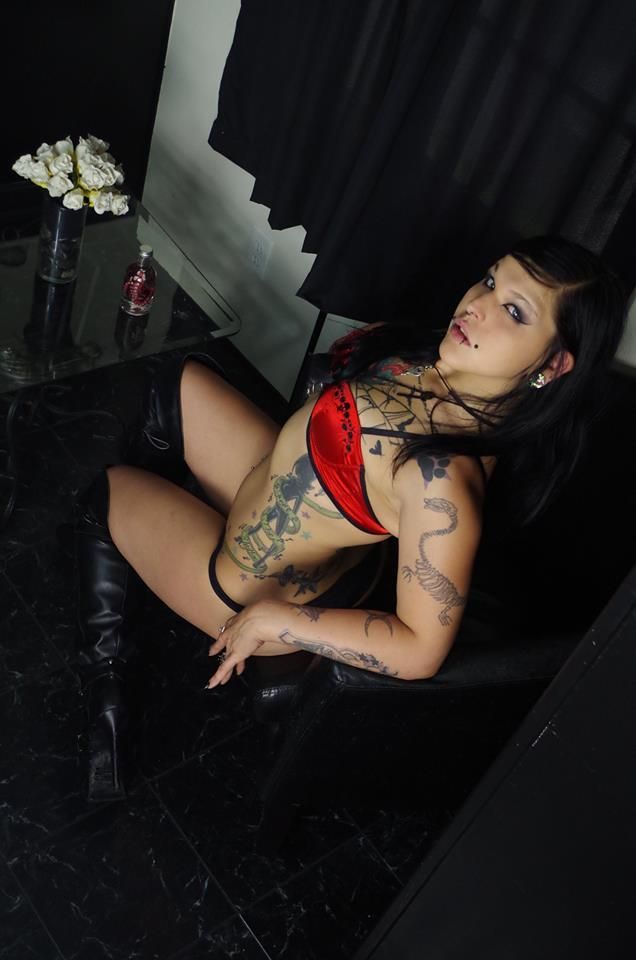 She incorporates her work with reptiles from charity exhibitions for mentally challenged adults, educational facilities and professional presentations at Cranbrook Institute of Science. She considers it a vital part of her work to train animal owners their proper care and feeding, ensuring them long and healthy lives. She has been brought sick and starving animals which, when called for, she will nurse around the clock.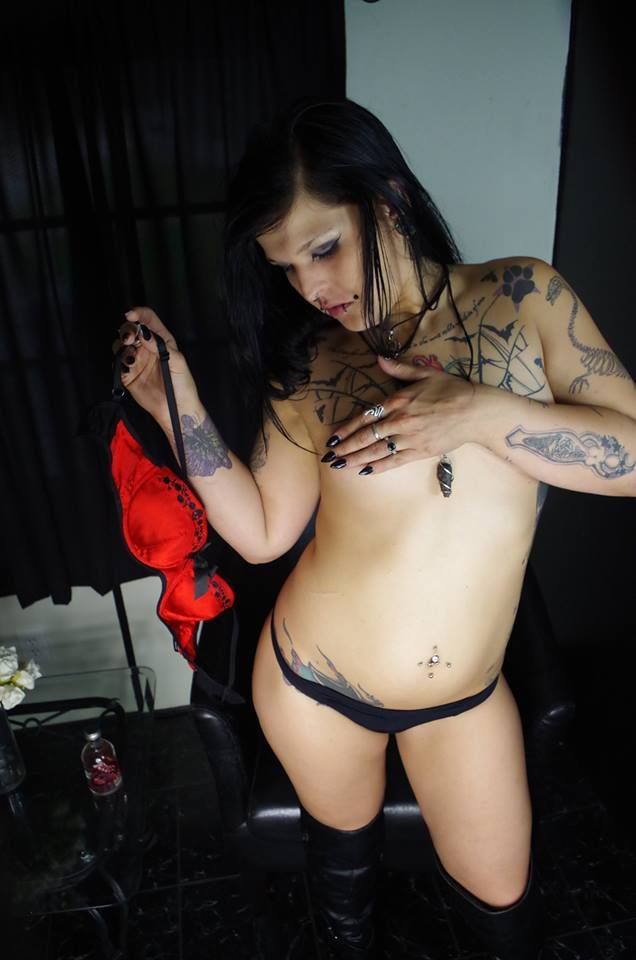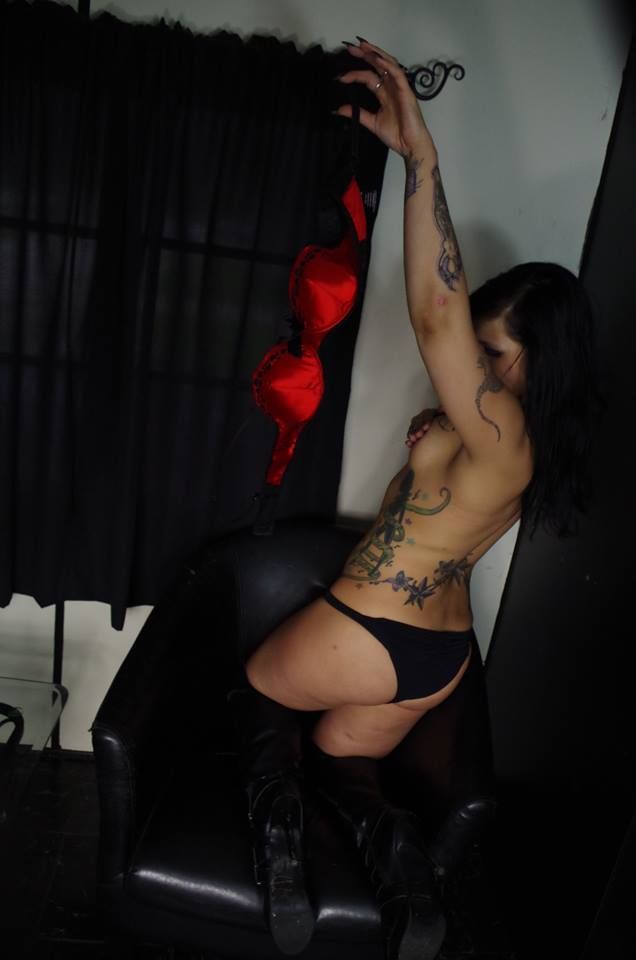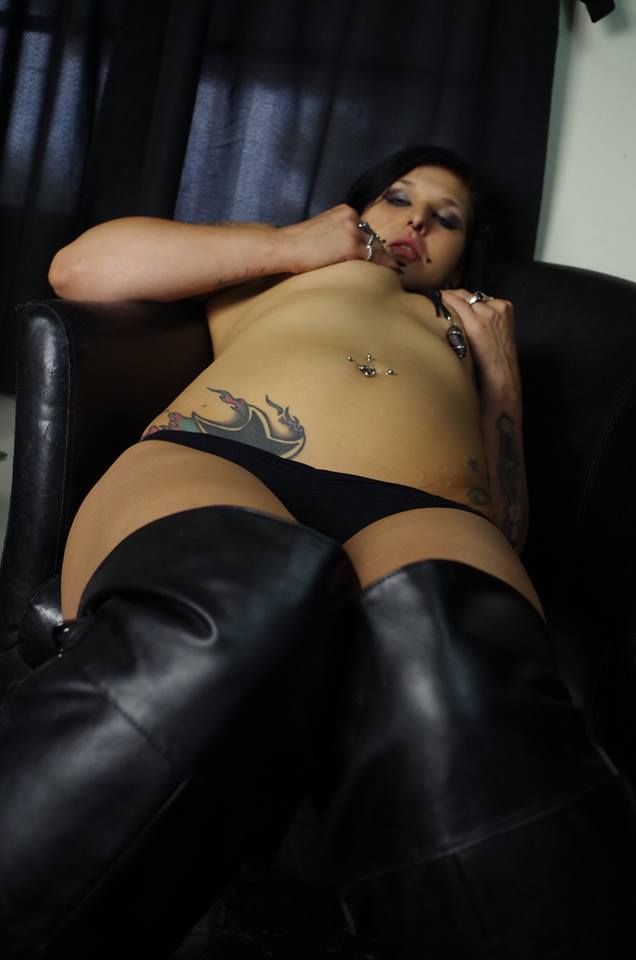 It is for these and countless other reasons we are magnificently delighted and grandly honored to present to you Dani Dracaena, our EverEve Feature Creature for July 2015!